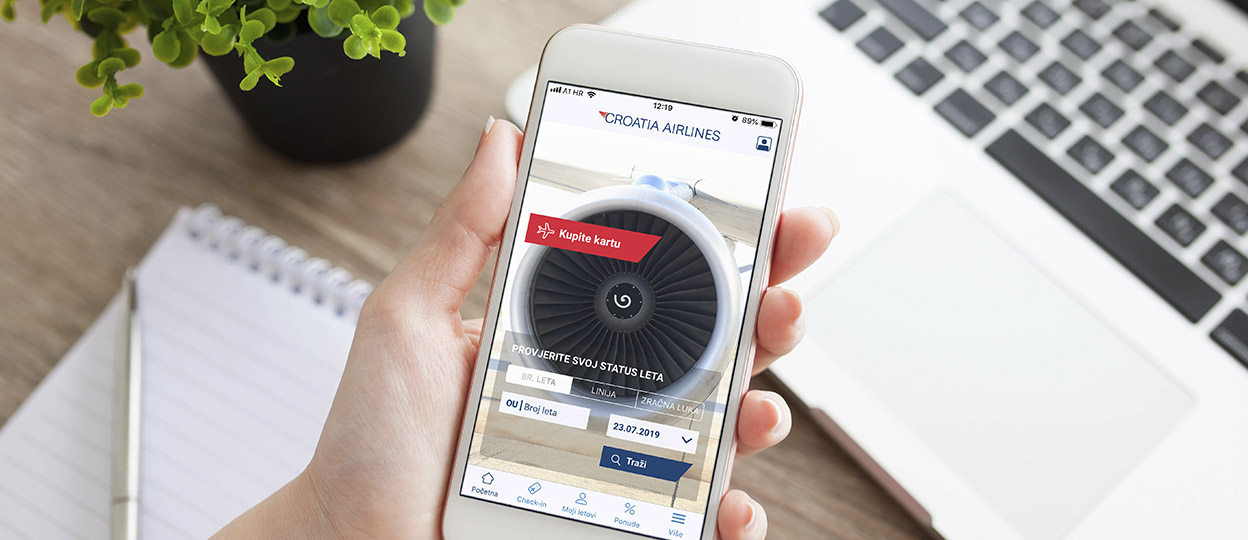 Mobile Applications
In the year in which we are marking the 30th anniversary of the company, it is our great pleasure to present our new mobile application.
A functionally improved and visually appealing application will allow passengers to plan their trips even faster and simpler, and it is available to users of mobile phones with iOS and Android operating systems.
What is new in this version:
DATA SCANNING
Scan the data from your travel documents for a faster check-in and store them in the application for any future check-in.
LANGUAGES
Apart from Croatian and English, the new version of the application is also available in German and French.
IMPROVED WEB CHECK-IN
Improved web check-in with the option of scanning and storing data from the travel documents
REAL-TIME FLIGHT STATUS MONITORING
The application still has many other functionalities, such as:
Book a flight in several easy steps.
Check in for your flight and download your mobile boarding pass or send it in an SMS.
Check the status of any flight in any given moment. Simply enter the flight number or route.
Search our flights in a simple way by choosing your origin, destination and date.
Check your reservation, change contact information or enter your frequent flyer number.
Check out which flights are currently offered at the lowest prices.
Obtain all relevant information you need to prepare for your flight – baggage allowance, special baggage, travelling with children, inflight service, contact information, etc.
Check contact details of our offices.
Download the application to your mobile phone on iTunes AppStore and Google Play: