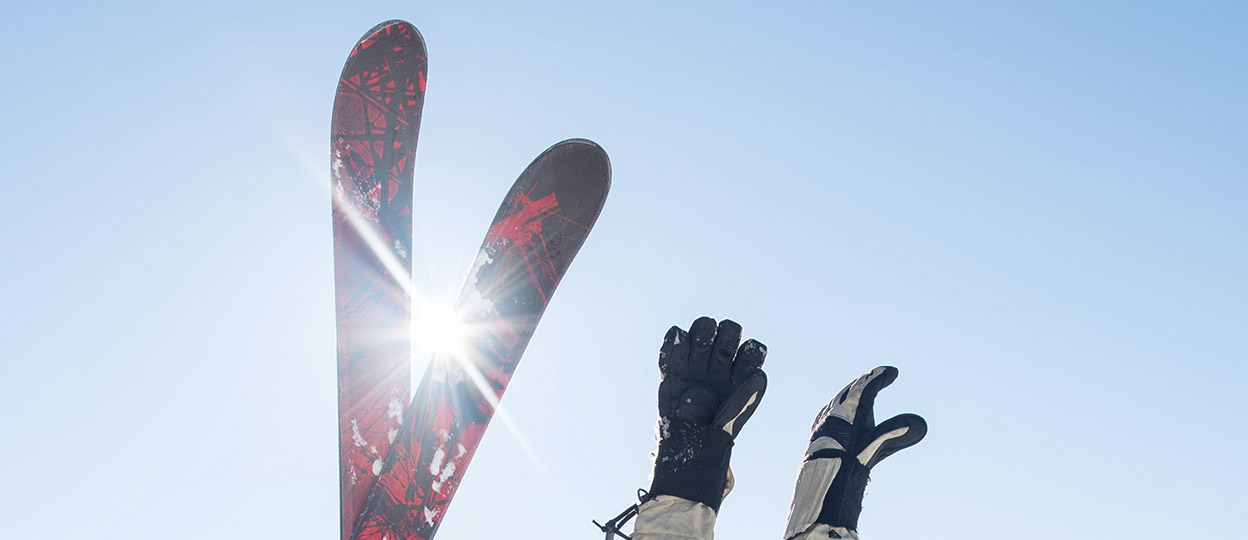 Special baggage and sports gear
Booking
Due to their weight and volume, the number of sports equipment items you can transport in checked baggage is limited. Croatia Airlines must be notified of such items during the booking of the fare.
When booking your fare, be sure to specify the type of sports equipment, musical instrument or other baggage of non-standard dimensions you will be bringing with you. In order to make sure that your precious musical instrument reaches the destination undamaged, we recommend that you buy an extra ticket for the seat next to yours, where you will place the instrument during the flight.
Find the maximum dimensions of non-standard baggage in the table below:
| | Maximum dimensions (from cabin floor) | Maximum dimensions (from seat level) |
| --- | --- | --- |
| A319/320 | 150 x 42 x 25 cm | 110 x 42 x 50 cm |
| Dash 8 Q400 | 125 x 42 x 25 cm | 80 x 42 x 50 cm |
Sports equipment
Sports equipment is any equipment used for sports. Sports equipment that is most commonly transported falls within one of 2 categories ("SMALL" or "LARGE"). Any sports equipment that is not listed in the table is subject to excess baggage charges, not sports equipment charges.
If the sports equipment has been packed together with the remaining baggage, checked baggage rules apply, including the excess baggage charges. It is included in the baggage allowance and additional charges apply only if it exceeds the permitted weight/number of items. The 158 cm max. rule does not apply.
All sporting equipment longer than 315 cm should be transported on Airbus fleet only. In case of sports equipment that exceeds the checked baggage weight limit applying to your fare family, but weighs under 32 kg, sports equipment charges will apply. If the sports equipment exceeds the permitted weight limit of 32 kg and/or size limit of 350 cm, it will be transported as cargo. For more information, click here.
Charge
| | Small sports equipment max 200 cm | Large sports equipment 201 - 350 cm |
| --- | --- | --- |
| Flights within Croatia | EUR 40 + 25 % VAT | EUR 60 + 25 % VAT |
| Flights within Europe | EUR 70 | EUR 120 |
If your sports equipment is listed as standard, but exceeds the maximum permitted length or weight for that category, the higher category charges will apply.
Example: Your kite surfing equipment weighs 18 kg, and the board is 205 cm long. Even though the kite surfing equipment is listed as standard, the charge for large sports equipment will apply because the board exceeds 200 cm in length.
NOTE:
IMPORTANT!For special baggage and sports gear on international flights bought on the day of departure in Croatia and Bosnia and Herzegovina an additional charge of 10 EUR will apply.
If you have a Miles & More HON-Circle or Senator status or if you are a STAR Gold Card holder you are granted 1 golf equipment free of charge.
A set of ski/snowboard equipment can be transported free of charge on Croatia Airlines flights.
Bicycles can be transported on Croatia Airlines flights only if they are packaged. They should be prepared for transportation by the passenger.
E-bicycle has an engine, cannot be classified as sports equipment, and is subject to excess luggage fees. Its battery may not exceed 160 watt hours. A spare battery (if any) can be transported in the aircraft cabin as hand luggage.
Refund for sporting eqipment charges / fees are permitted before departure only. After departure refund is not permitted.
Sports equipment list and classification
Small sports equipment
Small sports equipment implies to items that weigh up to 22 kg and / or are up to 200 cm long.
Large sports equipment
Large sports equipment implies to items that weigh 23-32 kg and / or are 201 - 305 cm long.