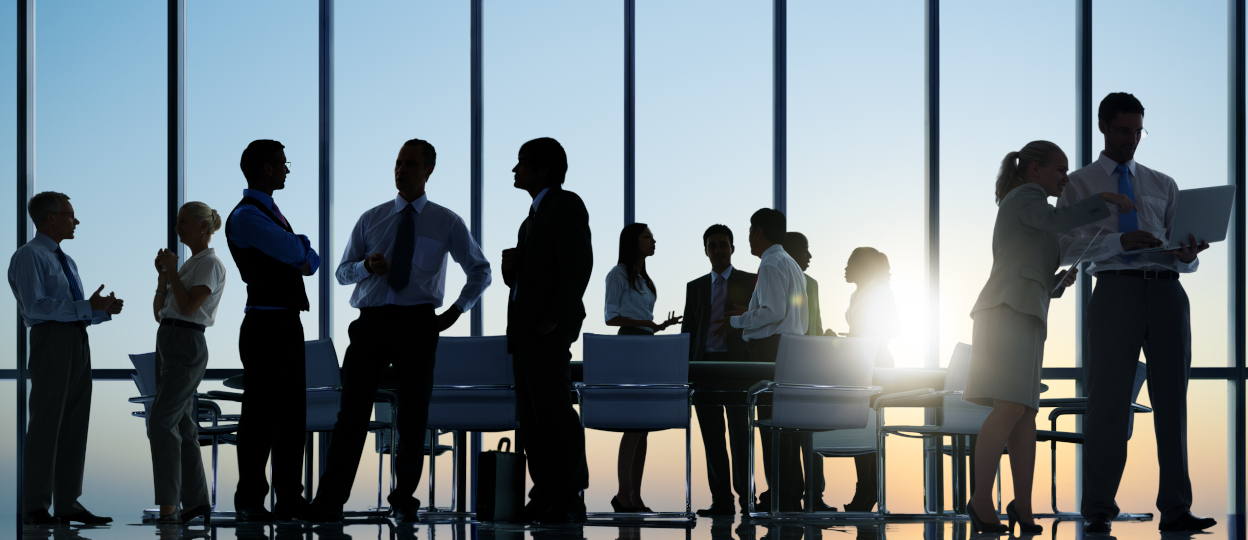 Mission
Our mission is to generate profits by providing air services. Our priority is to provide our customers with optimum connections between Croatia and the world via our own flights and flights of our partners, and contribute to the development of tourism in the Republic of Croatia.
Vision
Croatia Airlines aims to be the first choice of every passenger travelling from or to Croatia.
Basic information
| | |
| --- | --- |
| Full name | Croatia Airlines, Croatian air transport company Ltd. |
| Shortened name | Croatia Airlines Ltd. |
| Headquarters | Bani 75b, Buzin, Zagreb, Croatia |
| President & Chief Executive Officer | Jasmin Bajić |
| President of Supervisory Board | Zlatko Mateša |
| Registration body | Commercial Court Register of Companies in Zagreb, Croatia MBS 080037012 |
| VAT number (MB) | 3298744 |
| OIB | 24640993045 |
| VAT ID | HR24640993045 |
| ID | HR-B-01-080037012 |
| Main account | Privredna banka Zagreb, Račkog 6, Zagreb, IBAN HR9723400091100015828 |
| Share capital | 92.387.953,00 euro, fully paid |
| Number of shares | 92.387.953 nominal value 1 EUR |
| Main activity sector | airline |
| Competent State Supervisory Body | CCAA Croatia (Republic of Croatia Civil Aviation Authority) |
Supervisory Board
| | |
| --- | --- |
| Zlatko Mateša | president |
| Janko Mišić | deputy |
| Zoran Barac | member |
| Mirko Tatalović | member |
The history of the Croatian flag carrier, Croatia Airlines, was written from day to day, one step at a time, with each one coming nearer to the final goal - foundation of the national airline. In all the years of its existence and in rendering services of carrying passengers and goods, Croatia Airlines has connected Croatian cities with all the most important capitals of Europe, and through them, with the entire world.
The company is a joint-stock company, of mixed ownership. The Company's Head Office is in the capital of the Republic of Croatia, Zagreb.
2019
In 2019, Croatia Airlines proudly celebrated its 30th anniversary. In the celebratory year of 2019, Croatia Airlines and our passengers flew under the slogan Creating memories for 30 years!, which was chosen and created, together with the company's anniversary visuals, by the company's employees themselves. As part of the regular technical maintenance of aircraft, Croatia Airlines' fleet was visually revamped with the CROATIA logo enlarged on all aircraft. In the period between the first flight operated on 5th May 1991 and 7th August 2020 – when Croatia Airlines' anniversary is officially celebrated, because it was on that date in 1989 that the air transport company Zagreb Airlines d.d. (Zagal) was registered in Zagreb, which later became Croatia Airlines – the company operated a total of 603,000 flights and flew 39,240,000 passengers. During the 2019 tourist season, Croatia Airlines operated direct scheduled flights to 38 destinations in 24 countries. Given that the company is dedicated to working continuously on improving its quality of service, a new business class menu inspired by Zagreb's cuisine was introduced in June. In July, Croatia Airlines' mobile application for devices using the iOS and Android operating systems was redesigned and revamped, and is available in English, German, French and Croatian. On 17th September, Croatia Airlines' 30th anniversary reception was held at the company's Technical Centre at Zagreb's Franjo Tuđman International Airport, attended by the Prime Minister of the Republic of Croatia, Mr Andrej Plenković, high-ranking guests from Croatia's political and economic life, representatives of international aviation associations and organisations, many of the company's business partners from Croatia and abroad, and company employees. On 12th November, Croatia Airlines recorded its forty millionth passenger on a flight from Frankfurt to Zagreb. To mark World Children's Day, 16th November, Croatia Airlines joined UNICEF's global initiative marking the 30th anniversary of the adoption of the Convention on the Rights of the Child by having hosted children from foster families and their foster parents on a flight from Zagreb to Dubrovnik and back.
2018
By a decision of the Government of the Republic of Croatia, Croatia Airlines has been reinstated as a company of strategic and special interest. The company was also included in the National Reform Programme for 2018, with the aim of ensuring further development and the strengthening of competitive advantages and the position of Croatia Airlines on the air transport market through quality strategic partnerships. Introducing a digital services platform (DSP) created by the Star Alliance network has resulted in an improved travel experience for passengers flying with all Alliance members. At the beginning of May, regular international flights on the route Zagreb – Dublin were introduced for the first time in the company's history, and the year-round route Zagreb – Mostar has been reintroduced after 15 years. The seasonal flights Split – Copenhagen and Dubrovnik – Munich are further additions to our international flight routes. During the tourist season, the company has operated direct flights to 40 European destinations in 24 countries as part of scheduled passenger air transport. In May, the company's aeroplanes have transported nearly 214,000 passengers, which is the company's all-time record number of passengers in May. The Croatian National Football Team returned to their country on 16 July by a Croatia Airlines aeroplane after winning the silver medal at the World Cup in Russia. To mark this great achievement of the Croatian sport, we designed a special Airbus 319 aeroplane with a writing Bravo Vatreni! The positive trend in air travel resulted in the company welcoming its two millionth passenger in 2018 impressive sixteen days earlier than in 2017. The business year of 2018 was concluded with a net profit of HRK xx,xxx,000. Number of passengers transported: 2,168,863.
2017
On the first day of 2017, Croatia Airlines became a member of the European Regions Airline Association (ERA). For the second year in a row, four new international flights departing from Zagreb were introduced: Stockholm, Helsinki, Oslo and Bucharest. On 27 March, our aircraft Airbus 319 became the first to officially open the new passenger terminal of the Franjo Tuđman Airport, transporting passengers on our regular domestic Zagreb – Dubrovnik flight. Croatia Airlines and Air India entered into a code share partnership, and mutual cooperation commenced on 01 April 2017 on the Croatia Airlines flights from Frankfurt, Paris and Rome to Zagreb, Dubrovnik and Split, as well as on flights from London and Vienna to Zagreb and Split. At the joint celebration held on 03 April in Zagreb, Croatia Airlines and its long-term business partner Lufthansa Technik AG commemorated a quarter of a century of working together, as exactly 25 years had passed since the day that Croatia Airlines took over the first Boeing 737 from Lufthansa's fleet. On 11 July, Croatia Airlines and Star Alliance celebrated the 20th anniversary of the foundation of the first and biggest airline association in the world together in Zagreb. Jeffrey Goh, the CEO of Star Alliance, visited Croatia Airlines to celebrate this important anniversary together with the employees and management of the Croatian airline. In July, a new fare family named FlyEasy was introduced to offer our passengers travelling on domestic and international flights with only cabin luggage the opportunity to fly cheaper. In late December, for the first time in Croatia Airlines' history, i.e. from the beginning of passenger transport in May 1991, the two-millionth passenger within a single year was recorded. This passenger was travelling on the regular international flight OU481 from Copenhagen to Zagreb. The business year of 2017 ended with a net profit amounting to HRK 24,941,000. Number of transported passengers: 2,125,000.
2016
In May, Croatia Airlines introduced direct flights from Zagreb to Lisbon, Milan, Prague and St Petersburg, with which it expanded its network of European destinations by 4 new destinations within a single season for the first time in its history. According to the research conducted by Air Help, a company that specialises in evaluating the quality of civil air transport, Croatia Airlines was the 8th in the world in fulfilling passenger rights while, at the Farnborough Air Show at which the prestigious World Airline Awards were awarded, Croatia Airlines was declared one of the best airlines in Easter Europe and was ranked 4th. In 2016, we developed services for users of digital channels. We offered our passengers a new iPhone and Android mobile app which, among other functionalities, allows users to buy plane tickets, check-in and receive their boarding pass. The development of our own online check-in was completed at our company, which made our services even more efficient and reliable. In December, we implemented a new user interface for the online sales system on our web page. The millionth passenger was recorded on the earliest date in the history of our company – on 15 July. The business year of 2017 ended with a net profit amounting to HRK 8,042,000. Number of transported passengers: 1,939.000
2015
The third Croatia Airlines' hangar at the company's technical center at the Zagreb International Airport was put in operation in February. The new hangar, suited for carrying out the most demanding technical servicing of Airbus aircrafts, enabled the expansion of technical maintenance services for foreign aircrafts, and further development of the technical sector as the company's high-profit center.
On 25 April, direct flights on the new seasonal route Dubrovnik – Nice were introduced. Code share cooperation in passenger transport with Singapore Airlines was started in May, and in late October, also with Air Canada. These cooperation projects have offered the passengers an even greater selection of routes between Croatia and Singapore, and Croatia and Canada. The procurement of four state-of-the-art Airbus 320 neo aircrafts were arranged with the manufacturer: Airbus S.A.S. This was an addendum to the original contract, by which the original order for four Airbus 319 ceo aircrafts were to be replaced by the four latest Airbus 320 neo models. The first two Airbus A320 neo aircrafts will be delivered in 2021, and the next two a year after that. In November, Croatia Airlines became the first airline in the world to win the White Flag award, which the company received by the Global Under Water Awareness Association (GUWAA) for its contribution to the protection and preservation of the purity of waters, as well as for long-standing environmental awareness in all business segments. At the Technical Center in Zagreb, a new international educational program for technical staff was started, the only one of its kind in Europe. The program is unique in that its students from around the world get an integrated theoretical and practical education in one place, as well as the possibility of completing an academic degree. The company's restructuring program was successfully completed, and for the third consecutive year, net profits were realized, which in 2015, amounted to 13,829,006HRK. Number of passengers transported: 1,849,676
2014
In a survey which included 448 airlines around the world, the international specialized web portal AirlineRatings.com gave Croatia Airlines' flight safety the highest rating (seven stars), ranking the company among the world's safest airlines.In early May, seasonal flights on the Split – Athens route were introduced for the first time in the company's history.August 7th marked the 25th anniversary of the establishment of the Croatian national air carrier. It was on this day in 1989 that Zagreb Airlines d.d. (Zagal) was founded, and was renamed Croatia Airlines in July 1990. Since the first commercial flight (July 1991), Croatia Airlines' air fleet had carried out 470,000 flights and transported more than 29,000,000 passengers. Of this number, more than 20,000,000 were passengers on international flights, while 9,000,000 were passengers on flights within Croatia. This year also marked the 20th anniversary of the Croatia travel magazine, which plays a significant role in communicating not only corporate values, but also the national identity of the airline. The business year of 2014 was completed with net profits in the amount of 7,547,558HRK.Number of passengers transported: 1,825,063
2013
The summer flight schedule introduces direct international service from Pula to Frankfurt and from Split to Kassel. In June 2013, the Croatian Competition Agency approved the restructuring programme for Croatia Airlines, to be completed by 2015. The restructuring programme is based on introducing changes to the business model of the network airline through the strategic and market positioning of its three basic profit centres: network service, seasonal and charter service, and technology. On 25 July, Croatia Airlines greeted its one-millionth passenger in 2013. Owing to the successfully implemented restructuring measures in the first three quarters of 2013, the company saw a net profit of HRK 20.3 million and a total growth of HRK 30.2 million compared to the same period of 2012. Moreover, the company saw an operating profit amounting to HRK 28.8 million. In early December, the largest-scale commercial aircrafts maintenance check (D-check) was performed for the first time in the technical headquarters of the company in Zagreb. The most demanding technical maintenance job was performed on a Thomas Cook Airbus 320, and a decision was made to build a third hangar at the Zagreb Airport due to technical maintenance service expansion. On 17 December, Croatia Airlines initiated commercial cooperation with United Airlines in the transport of passengers between Croatia and the USA. As part of the cooperation deal, United Airlines allocated its international airline designator (UA) to Croatia Airlines' flights from Amsterdam, Brussels, Paris, Frankfurt, London, Munich and Zürich to Zagreb, and from Frankfurt and Munich to Split and Dubrovnik. Number of passengers: 1,796,885
2012
Croatia Airlines introduced two new applications on 3rd January– one for iPad devices and one for mobile phones with the Android operating system, and it continues to apply the latest technologies. Among the airlines that operate in Croatia, according to the QUDAL - DEEPMA independent market research dated 27th March, Croatia Airlines offers the highest level of quality. The twentieth anniversary of the first Croatia Airlines international flight from Zagreb to Frankfurt was celebrated on the 5th April. A new look of the Airbus 319's cabin was presented in Zagreb on the 12th April. New, high-quality leather Recaro seats were placed in the aircraft type Airbus 319 by the Croatia Airlines Technical Sector. A new service concept – The Flavours of Croatia was introduced on the 11th April on international and domestic flights, which made air travel more comfortable. The meals we offer are representative meals which are a faithful portrayal of the different parts of Croatia and its individual regions through various segments: from the gastronomy of Istria, to Dalmatia and Zagorje. We started operating on route between Zadar and Frankfurt on the 27th April, and from Zadar to Paris on the 1st May. The fifteenth anniversary of the Star Alliance association was celebrated at Croatia Airlines on the 14th May. On the 1st June, for the first time in the history of the company, direct international flights between Belgrade and Split was introduced. Starting at the 27th June, Croatia Airlines and US Airways start using a code share agreement on the transport of passengers between Croatia and the USA. According to the Skytrax's World Airline Awards, Croatia Airlines was the fourth best Europe's airline in June. Croatia Airlines recorded its one-millionth passenger on the 18th July, which was the earliest in the history of the company. Croatia Airlines also marked another record in the month of July – the number of transported passengers amounted to 236.890.
Krešimir Kučko becomes the President & CEO of Croatia Airlines on the 1st September. In order to make air travel easier the mobile version of our website was introduced on the 26th September. Croatia Airlines received another global Superbrands Croatia 2012 award for the best brand names in the market, on the 5th December. Experts and consumers chose Croatia Airlines among 1200 brands and 78 top brands in twenty categories. Number of passengers: 1,951.501
2011
In February, based on independent research carried out by the market research company GfK, Croatia Airlines was awarded the prestigious Best Buy Award certificate in the Airline category. This certificate carries great significance because it validates the opinion of Croatian citizens that Croatia Airlines has the best price/quality ratio among airlines that operate on the Croatian market. The research also confirmed the transparency of the offer which Croatia Airlines provides to the users of its services. May saw the twentieth anniversary of Croatia Airlines' first passenger flight. Also in May, experts from Croatian Airlines' technical sectors successfully completed the modifications to the passenger cabin of the Airbus 320 operated by the German carrier Lufthansa. On 05 June, Croatia Airlines had the honour of transporting Pope Benedict XVI and church dignitaries from Zagreb to Rome. This is the fourth time that the Holy See put its trust in the Croatian airline to transport the leader of the Catholic Church. All details concerning the Pope's flight with Croatia Airlines were planned very carefully and prepared in agreement with Alitalia's office for special travel. In order to make the flight as comfortable as possible for the Holy Father and introduce him to Croatia's rich cultural heritage and history in the best possible way, Croatia Airlines employees have made special preparations for this ceremonial flight. July broke the record for transported passengers for Croatia Airlines with a total of 227,791 passengers recorded, and on 20 July we transported our one millionth passenger in 2011, the earliest date ever that we reached this number. In early October, Croatia Airlines introduced an iPhone application that enables users a simpler and quicker access to information. By introducing the iPhone application, Croatia Airlines came even closer to its passengers, tailoring its services to suit them, and made it easier to book travel, affirming at the same time that the company follows developments in modern technology and applies them successfully. As of 21 November a new, more functional web site of Croatia Airlines has been introduced. Erste bank and Croatia Airlines introduced a new service called ErsteNetPay in November, which makes it possible for users of the ErsteNetBanking internet banking service to buy airplane tickets on the website of Croatia Airlines without using a credit card. The clients of Erste bank have thus been given the possibility to purchase Croatia Airlines tickets in a simple and quick manner over the internet in the safe environment of internet banking. Number of passengers: 1,878,946
2010
As part of the e-commerce project, Croatia Airlines introduced the new Flight Planner service in February. This service enables the passengers to plan their trip and determine the price, point of departure and the destination of their flight. The Facebook profile of the Croatian airline was also introduced in March. In April, two more Dash 8-Q400 airplanes joined the fleet – Zagorje and Primorje. The fleet was thus renewed with short-range airliners. In June, Athens joined the network of Croatian airline destinations for the first time in history. Internet reservations were additionally improved by introducing two new services, Transfer (allowing reservations of transportation to and from the airport in five easy steps) and Chat (enabling questions at online reservation).
In late 2010, the Croatia Airlines ticket purchase service on Max TV was implemented. In 2010, for the third time in a row, our company was chosen as a Croatian superbrand. The value of the joint project implemented by Croatia Airlines and Croatian Telecom – the introduction of IPTV service on MaxTV – was recognised as a successful Croatian high technology product, and won the Tesla Silver Egg prize for second place in the VIDI e-inovation category for large enterprises. Apart from that, we won a prize for the best mobile web in the Vidi web Top100 category. Croatia Airlines also received an important prize for the improvement of business processes, the IATA certificate, for the successful completion of the project entitled Simplifying the Business, enabling the issuance of the two-dimensional barcoded boarding pass. In cooperation with Lufthansa Systems, the Electronic Flight Bag project was successfully implemented, meaning that, by the end of 2010, all Croatia Airlines pilots were entrusted with a laptop containing all prior-, during-, and after-flight applications, thus directly reducing operative expenses and improving operative business processes, at the same time contributing to an even higher level of flight safety. The year 2010 also saw a change in Company management – Ivan Mišetić, who spent 18 years in Croatia Airlines, 13 and a half of which as CEO, was succeeded by the new CEO Srećko Šimunović. Number of passengers: 1.640.613
2009
On 01 January 2009, Croatia Airlines CEO Ivan Mišetić took over the duty of the president of the Association of European Airlines (AEA) for the period of one year. And on 30 March, the implementation of mService began as part of the Company's e-commerce project. One of such services is free SMS, allowing users to send free texts on the Company's website. Croatia Airlines also introduced the SMS PNR info mService, allowing passengers to keep updated reservation information on their mobile phone. On 29 May, the heads of European carriers gathered in Brussels for the spring session of the AEA Assembly, under the chairmanship of Ivan Mišetić. In June 2009, Croatia Airlines reinstated flights to Barcelona and Gothenburg. On 09 June, an airplane with Croatian airline insignia headed to Barcelona, for the first time after several years, and on 12 June to Gothenburg. On 17 and 18 June, the international South-East Europe Aviation Workshop was held in Dubrovnik at the initiative of Ivan Mišetić, Croatia Airlines CEO and that year's head of the AEA. The goal was to consider the future and role of aviation in the facilitation of South-Eastern European countries' integration in the European Union. And June was marked by the arrival of two more Dash 8-Q400 airplanes. The third airplane, arriving on 19 June, is named Istra, and the fourth, which joined the fleet on 28 June, Dalmacija. On 01 July, the SAP system was introduced. The system is a result of extensive work and it became the business system and business standard in the area of finances and accounting, supply, sales, and warehousing, controlling, and planning, as well as IT support for airline industry systems. July also saw the blessing of our new Dashes, as well as a unique occasion – the twenty-millionth passenger since the establishment of the Company. A third new Dash 8-Q400 airplane, named Istra, joined the fleet on 16 June, and the fourth, named Dalmacija, on 28 June. The twenty-millionth passenger in the history of the company flew on 24th July from Amsterdam to Zagreb. Number of passengers: 1,752,000
2008
The first aircraft Dash 8-Q400, named Slavonia (9A-CQA) flew into the Zagreb Airport from Bombardier Aerospace's Canadian manufacturing plants Toronto on 19th May 2008. This is one of the most modern turboprop aircraft with passenger configuration of 76 seats. The second aircraft of the same type arrived on 1st August which was named Lika (9A-CQB). Thus began a short-haul fleet renewal and replacement of aircraft type ATR-42. A new service called Web check-in was introduced, which now allows for easy and flexible flight registration fusing personal computers. It took place on 15th September 2008. In the same month, 22 September, a contract with Bombardier Aerospace to order two more Bombardier Q400 NextGen aircraft was signed. A new service charge for issuing electronic ticket via the PBZ ATM network was introduced on 24th September. On 1st October 2008 at a new Croatia Airlines hangar was opened, and opened up wider opportunities for the maintenance of aircraft of foreign airlines - as part of the ceremony, Croatia Airlines and Lufthansa Technik signed an agreement on expanding cooperation in the business of providing technical of services. In October, a contract with Airbus on a firm intention to purchase four new aircraft type A319 was signed, which would join the growing medium haul fleet. The last ATR42 flight operated en route Munich-Zagreb. At the end of the year, Croatia Airlines was awarded with another award - in the e-Innovation category. The total of 1,868.869 passengers were carried on board our aircraft in 2008.
2007
On the 19th April 2007 the company decided to replace its current information system based on common information platform, Star Alliance (Common IT Platform - CITP). This is a new generation technology platform, which was chosen by the largest airline association in the world to support the process of providing passenger services (Customer Management Systems). Star Alliance celebrated its tenth birthday in Copenhagen on 13 and 14 May 2007, and our company was invited to participate as a member. The end of May was marked by another important event when a contract with the Canadian aircraft manufacturer Bombardier Aerospace to supply aircraft Dash 8-Q400 was signed. We celebrated the tenth anniversary of the first flight of Airbus aircraft in the fleet of Croatia Airlines as the first flight took place on 1 June 1997 en route Zagreb-London (Heathrow). In July 2007 Croatia Airlines received the prestigious award for the integration of the payment of airline tickets over the internet - Amadeus e-Travel Airline Conference 2007 Award. During the year a total of 1,715.027 passengers was carried on board our aircraft.
2006
The first promotional Croatia Airlines flight was carried out in cooperation with BH Airlines to Mostar-Zagrebon the 17th January. Shortly after this the cooperation with the Portuguese national carrier TAP Portugal, a full member of Star Alliance association was signed as well. Joint Code share flights are published in all the major reservation systems. On May 5th Croatia Airlines marked the fifteenth anniversary of the first commercial flight. On the flight OU417 from Frankfurt to Zagreb on 14th September there was the fifteen millionth passenger who received gifts. With the beginning of the application of the winter timetable, Croatia Airlines becomes the first airline in the region which introduced and fully implemented electronic tickets (e-tix). In December, according to the decision of the International Association of airlines (IATA), Zagreb became the headquarters of the BSP (Billing and Settlement Plan) project for some countries in South-East Europe. This election of Zagreb is an important business success for the Republic of Croatia and Croatia Airlines. On 7rh December a letter of intent with Germany's Lufthansa Technik, the leading provider of technical maintenance of aircraft, aircraft components and engines is signed with the aim of achieving even better business cooperation. The signing was attended by Mr. Andreas Meisel, Vice President Aircraft Overhaul & VIP Jet Services Lufthansa Technik, who expressed his satisfaction with the quality and performance of technical services to Croatia Airlines. In 2006 1,577.277 passengers were carried with our aircraft.
2005
On 4 May Croatia Airlines blessed and baptised another leased Airbus A320 with the name of Šibenik in the Split Airport. This aircraft has a Star Alliance livery. On 17 August we recorded a million passengers on our flights in 2005. In August, Croatia Airlines aircraft transported a total of 193,425 passengers, which was a record number of passengers in one month in the history of the company. On 27 October Croatia Airlines launched its new, redesigned web site. Visual, content and functional innovations of this new web site will make all travel arrangements easier and the travel itself even more comfortable. On 8 December Croatia Airlines successfully passed a very demanding IOSA (IATA Operational Safety Audit) flight safety audit and renewed its IOSA certificate. In December Croatia Airlines introduced a new telephone sales service providing air ticket bookings and payments by telephone for all scheduled domestic and international flights departing from Croatia operated by Croatia Airlines. In 2005 Croatia Airlines transported 1,555,033 passengers or a 2% more than in the same period last year. This way we managed to keep a positive trend of continuous passenger growth on our flights that has been recorded since the beginning of passenger transport in 1991.
2004
2004 saw a record number of passengers in the company's history. We transported 1,531,248 passengers, which was 4.3 percent more than in 2003. In February, we started redesigning our aircraft exteriors. On 4 February, the first Airbus A320 (Dubrovnik) painted in Shannon, Ireland (by Shannon Aerospace Ltd.) landed in Zagreb, and by the begginning of May, the exteriors of all the aircraft in our fleet had been redesigned.
On 25 March, we leased an A319 aircraft from the German air company Lufthansa in order to increase the capacity of our fleet. On 13 May, at Zagreb Airport, the aircraft was blessed and baptised with the name of Velika Gorica.
In April, Croatia Airlines signed a collective agreement with three trade unions - the Air Transport Engineers and Technicians Union (SITUZ), the Independent Professional Union of Croatian Air-mechanics (SSSAH) and the Aircraft Cabin Workers Union (SKOZ).
In July, Croatia Airlines aircraft transported a total of 188,003 passengers, which was a record number of passengers in one month in the history of the company. On 20 August, we recorded a million passengers for our flights in 2004.
On 18 November, Croatia Airlines signed a contract in Frankfurt to become a regional member of Star Alliance, the most respected air transport association in the world. On 23 November, we marked the fifteenth anniversary of the Croatian national air carrier. This event was attended by Croatian Prime Minister, Dr. Ivo Sanader, representatives of the Croatian Government, the President of the Management Board of Germany's Lufthansa, Wolfgang Mayrhuber, the Director of the Star Alliance air transport association, Jaan Albrecht, and many other distinguished business partners from Croatia and abroad. On 29 November, we marked the 10th anniversary of our inflight magazine Croatia with an exhibition which opened in the Klovićevi Dvori Gallery. On 15 December, Croatia Airlines officially became a regional member of the Star Alliance association. The first domestic flight with Star Alliance symbols, which have been put on all the aircraft in our fleet, was Pula – Zadar – Zagreb, and the first international flight was from Skopje to Zagreb.
2003
On April 29 Ministry of Maritime Affairs, Transport and Communications, Air Traffic Administration issued us certificate JAR OPS 1 AOC. During his pastoral visit to Croatia in June, Pope John Paul II flew for the third time with our aircraft. On June 16 we were listed on Zagreb Stock Exchange. We flew our ten-millionth passenger on our flight from Split to Frankfurt on July 17. In August we carried a record breaking number of 186 832 passengers. On September 1 one-millionth passenger in 2003 was transported. During September and October Technical Sector undertook regular base checks and enhanced flight deck security on 10 Airbus A320 aircraft of Italian Volare Airlines. On October 1 in accordance with authorizations from IATA we introduced new price regulation of international traffic tariffs.From October 1 tariffs for outbound flights from Croatia are quoted in euro. In December we were issued with ISO 9001:2000. This is a universal standard for quality systems in Europe. In 2003 a record number of passengers were carried. A total of 1,468, 410 passengers were carried which was an increase of 11 percent over previous year.
2002.
On 22 February, we introduced the FlyOnLine service, enabling passengers to book business and economy class seats via Internet. The leased BAe 146, commonly known as Jumbolino, was put into service on 3 April. We marked the 10th Anniversary of our first international flight Zagreb-Frankfurt on 5 May, in our Frankfurt office. In August, 169.800 passengers were transported.This was the record number of passengers carried in one month in the company's history. On 25 September 2002, we recorded our millionth passenger. We signed an agreement with Lufthansa Technik on 9 October, according to which our technical sector experts installed reinforced flight deck doors into fourteen Lufthansa's Airbus 320 aircraft. The validity of the Certificate JAR 145 was extended for two more years. On the annual meeting of the Association of European Airlines held in Amsterdam on 15 November 2002, Mr Ivan Misetic, our CEO, became a member of the AEA Presidency. In the year 2002, 1.32 million passengers were transported.That was an increase of 6.4 percent compared to the 2001.
2001.
On 5th May Croatia Airlines celebrated in Split the tenth anniversary of first commercial flight with Croatian national code. On 25th October German aviation authorities (LBA) issued Croatia Airlines with JAR 145 Certificate that is authority to carry out in technical centres base and line maintenance of aircraft according to the highest European standards. Two regular C-checks were carried out on Lufthansa aircraft. During year 2001 Croatia Airlines' aircraft carried 1.242.468 passengers. That was 17 percent more than the year before and 2 percent above 2001 target. It was the bussiest year in the company's history.
2000.
We have taken over yet another aircraft of the Airbus A319 type and one aircraft of the Airbus A32 type, thus concluding the first phase of the renovation of our fleet. At the beginning of July, we introduced Automatic Ticketing in all our town and sales offices, which meant another step towards reaching European service standards.
For the first time, we carried more than 1,000,000 passengers in one single year.
1999.
On 27 May, at Zagreb Airport, we register and award our five millionth passenger.
Before the start of the tourist season we increase our fleet with two additional aircraft of the Airbus type: an Airbus
A319, called Vukovar, and an Airbus A320, called Dubrovnik.
The fleet is completed by aircraft of the Airbus type, with the parallel sale of aircraft of the Boeing 737 type.
Number of passengers carried that year: 921.000
1998.
On 1 January Croatia Airlines becomes a member of AEA - Association of European Airlines.
Our first aircraft of the Airbus A319 type, called Zadar lands at Zagreb Airport.
In March, we open an office in Rome, in April, one in Paris, and in September, an office in Vienna.
In May, we incorporate another Airbus A319, called Zagreb, into our fleet
For the second time we have the honour of receiving the Holy Father, Pope John Paul II, on board our aircraft.
Number of passengers carried that year: 919.000
1997.
We take over the first aircraft of the Airbus A320 type called Rijeka, and open a joint representation of Croatia Airlines and the Croatian Tourist Association in Amsterdam.
Number of passengers carried that year: 866.000
1996.
On 8 November we festively open a Croatia Airlines office in Sarajevo, thus becoming the first European and world airline company to establish regular civil air traffic for this city.
Broj prevezenih putnika: 823.000
1995.
We acquire yet another aircraft of the ATR-42 type, thereby increasing the number of aircraft in our fleet to eight aircraft.
We found the Frequent Flyer Programme which offers special advantages to passengers who frequently fly with Croatia Airlines aircraft. We open offices in Skopje, Zurich, Munchen, Berlin, Dusseldorf and London.
On 18 September, at Zagreb Airport, we organise a welcoming reception for our two millionth passenger on the route Zagreb-Amsterdam, awarding him a prize.
1994.
With a daily increase in the number of passengers we meet and award our millionth passenger on 9 July, on the flight Zagreb-Frankfurt.
The greatest event for the company marking the year 1994 happened in September, when we carry Pope John Paul II from Rome to Zagreb. Just before Christmas we open an agency in Split.
Number of passengers carried that year: 660.000
1993.
We expand our fleet thereby strengthening the traffic with the acquisition of two aircraft of the ATR-42 type and two aricraft of the Boeing 737 type. We open an office in Frankfurt, and agencies in Rijeka, Pula and Zadar.
The Obzor travel agency becomes our property, with the main objective of organising individual or group travels to all destinations reached by Croatia Airlines.
Number of passengers carried that year: 473,000.
1992.
Following a short interruption of our flights caused by the aggression on Croatia, we acquire three aircraft of the Boeing 737 type form Lufthansa. With an increased fleet we enter the international air traffic and become a member of the International Association of Air Transport (IATA).
Number of passengers carried that year: 238,000.
1991.
We signed an agreement with Adria Airways and started flying in the domestic traffic with a leased aircraft MD-82. On 5 May, we realize, on full wings, our first flight Zagreb-Split, and end up the year with 140.000 carried passengers.
1990.
Following the first democratic elections in Croatia, on 23 July, Zagal changes its name to CROATIA AIRLINES.
1989.
On 7 August 1989, the first Croatian air carrier, called Zagal - actually Zagreb Airlines - was registered. The Zagal company began operating with an aircraft of the Cessna 402 C type, and was engaged in the transport of UPS consignements.
Croatia Airlines owns shares in two companies whose activities are complementary with providing passenger service in air transport.
Together with these three companies, we wish to offer all our passengers a complete service of flight organization.
They are:
It is a Destination Management Company specialized in Leisure and MICE services in Croatia.
Being a fully-fledged Destination Management Company, Obzor Holidays / Infinite Croatia specializes in tailor-made holidays throughout: Croatia & Southeast Europe (Italy, Slovenia, Hungary, Austria, Czech Republic, Slovakia, Bosnia & Herzegovina, Serbia, Montenegro, Macedonia, Albania, Greece).
Some of it's core services are to provide exclusive experiences and customized itineraries to individuals and leisure groups, incentive travels, events, concierge and any service particularly designed for your clients. We are reliable, highly committed, detail oriented and provide the utmost suitable travel solution at any time.
Unique, insider travel experiences and Leisure network of Services
Whether you are looking for a tailored holiday, unique excursion, or an exclusive experience, our creativity and first-hand knowledge aim to deliver unique and memorable concepts that will have you experience our passion for Croatia. Our programs are based on rich cultural heritage, natural beauty and geographical variety, turning Croatia into an ideal destination with premium holiday appeal. Private touring, quality hotels, sophisticated destination knowledge and recommendations from our travel specialists. These are just some of the elements that make our itineraries inspirational. This level of service aims so that all you have to do is enjoy and we take care of the rest!
Why Obzor Holidays / INFINITE CROATIA
Our signature quick response time (we provide 24 hours time frame response to all emails)
Efficient travel planning, we do the work so you don't have to!
Our creative tour design, ensuring your interests are satisfied by the activities tailor-designed for your itinerary!
High-quality destination knowledge, all you have to do is tell us what your interests are and we take care of recommending the best offerings!
Expert and personalized 24/7 assistance team to handle ongoing operations
Journeys
Culture & History
Authentic &
Unique Experiences
Wine & Dine
Active & Outdoors
Meetings & Incentives
in Croatia
Excursions
Contact
OBZOR Holidays Ltd., Nikole Tesle 5, 10000 Zagreb
VAT 45547576946 | ID kod Hr AB 01-0801117107
Tel. +385 1 48 73 168
Faks +385 1 61 60 240
e-mail: info@obzorputovanja.hr
Sister Company of Croatia Airlines, Amadeus Croatia, was founded on 19 October 1993.
Amadeus is a joint reservation system of European airline companies Air France, SAS, Iberia and Lufthansa ((SAS later dropped out, and its place was taken by the American Continental Airlines), which began its activities in Europe at the beginning of the 90s. Amadeus Croatia, as part of the system, is a national marketing company that takes care of the local market, that is, the distribution, presentation and everything else connected with Amadeus, which recently also acquired rights to the Bosnia and Herzegovina market. In order to enable travel agencies to have a direct connection with the system, Amadeus Croatia experts supply them with the necessary equipment, connection services, training, instruction, etc. Since its first established connection Amadeus Croatia today works with more than 110 travel agencies and their number keeps growing.
Contact
Ilica 150, 10000 Zagreb
Tel. +385 (1) 483 95 55
Fax +385 (1) 483 94 44
Please select departure and arrival location, and return trip to see the "Best prices" calendar
Price is currently not available.
Best price for round trip
Price for return flight per 1 adult passenger and includes taxes and fees.