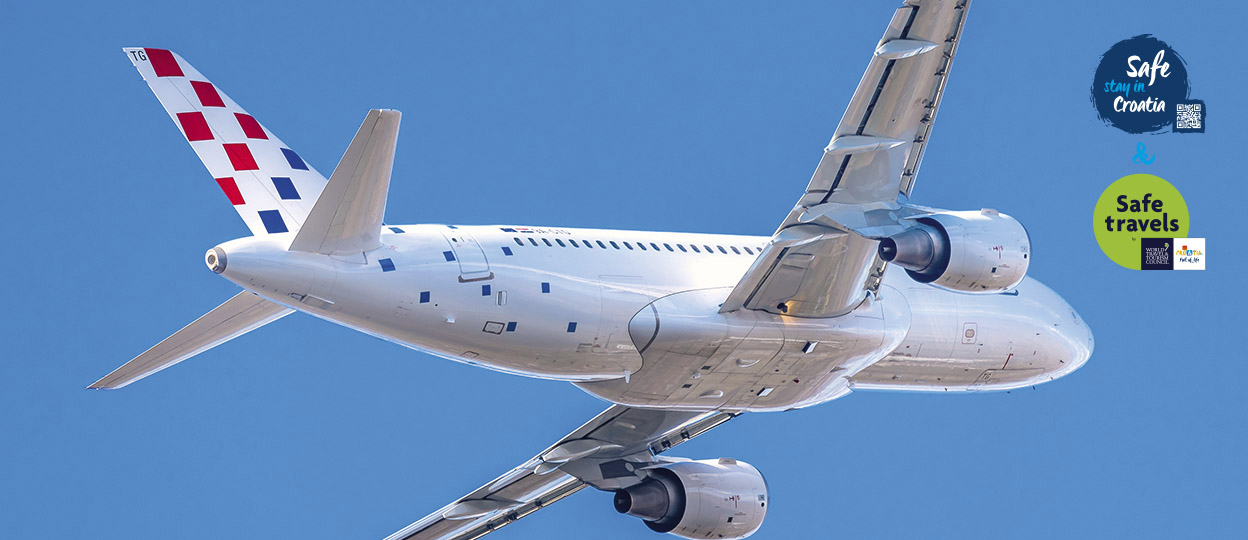 Timetable Winter 2021/22
Flights from Zagreb
Amsterdam
Brussels
Copenhagen
Dublin
Frankfurt
London (Heathrow)
Munich
Paris
Rome
Sarajevo
Skopje
Vienna
Zürich
Dubrovnik
Pula
Split
Zadar
Flights from Split
Frankfurt
Munich
Rome
Zagreb
Flights from Osijek
Flights from Dubrovnik
Flights from Zadar
Flights from Pula
NOTE: All information above is subject to change due to the developing situation with COVID-19.
Detailed timetable can be found above.
Please check the current entry requirements and travel regulations for the destination you are travelling to before your departure. Detailed information can be found here.
Testing for SARS-CoV-2 is also available at some airports in Croatia:
PLEASE NOTE!
Passengers are required to bring and wear medical face protective masks that fully cover nose and mouth aboard all Croatia Airlines flights.
Acceptable protective masks include surgical masks and filtering half masks (FFP2, N95 or KN95 mask without valve).
Face shields may not be worn as a substitute for mouth-nose covers on our flights.
Children up to 6 years of age are exempt from wearing a face mask.
If you can't wear a face mask because of medical reasons you need to have a medical certificate from your physician.
We kindly ask you bring your own pen to fill out the necessary forms or to fill them out before your departure.