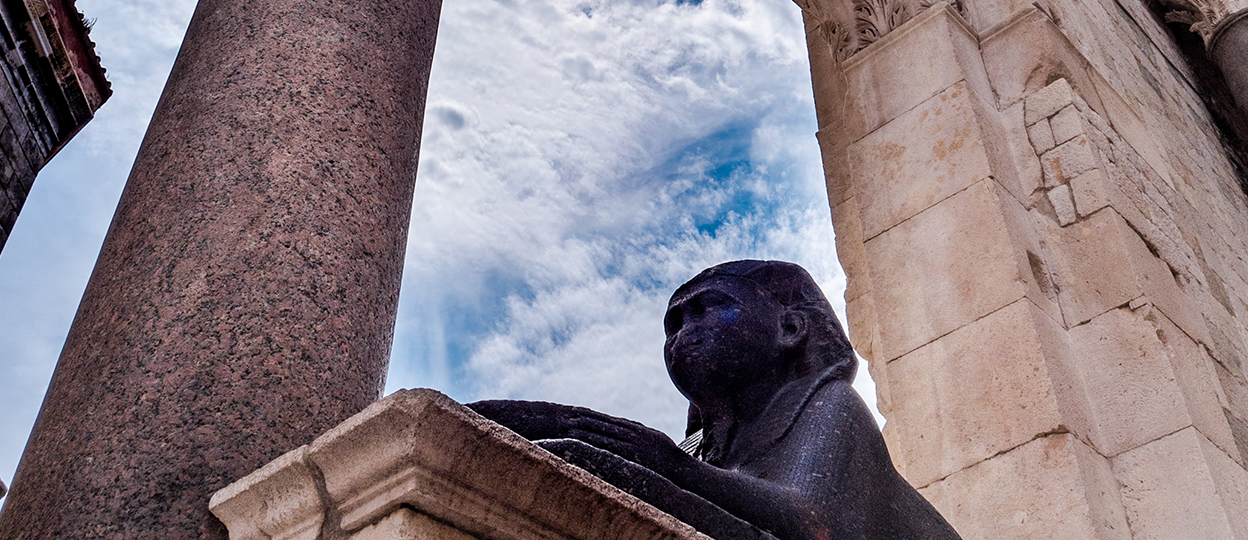 Split is the seat of Split-Dalmatia County, the largest Dalmatian city and the second-largest urban centre in Croatia. This eternally young city with around 200 thousand inhabitants has lived its urban rhythm for 1700 years with Diocletian's palace at its heart, which is also the historical centre of the city and a UNESCO world heritage site. Split is located on the shores of the Mediterranean, more specifically on the eastern shore of the Adriatic Sea, spreading over a central peninsula and its surroundings. An intraregional transport hub, the city is a link to the numerous surrounding Adriatic islands and the Apennine peninsula, as well as a popular tourist destination. The rich offer for tourists as well as the unique cultural heritage and many cultural and tourist events gives Split its special charm and makes it an ideal holiday destination throughout the year.
Gastronomy
characteristic local dishes and specialities: fish and seafood dishes, Dalmatian prosciutto, salted anchovies or cheese in oil, roasted or cooked lamb meat, "pašticada" (meat speciality) with gnocchi
traditional cakes and sweets: rožata (caramel egg pudding), Dalmatian kroštule (fried pastry), peršurate (fritters)
Dalmatian herb or grape brandy
red wines: Dingač, Faros, Babić, Postup…
white wines: Pošip, Maraština, Grk, Bogdanuša…
sweet, dessert wine Prosecco
numerous taverns and restaurants
pizzerias and spaghetterias
Sights
Diocletian's Palace: wall and gates remnants (Golden Gate, Silver Gate, Iron Gate and Brass Gate, Cathedral of St Duje (Saint Domnius), Peristyle, Temple of Jupiter, palace's basement… Prokurative Square, Riva, Marmontova Street, Radunica district, Voćni Trg Square, Pjaca Square, fish market, outdoor market called Pazar, fortress Gripe, districts of Veli Varoš and Matejuška, statue of Grgur Ninski
museums and art galleries: the sacral and art complex Kaštelet Meštrović and Meštrović Gallery, Split City Museum, Museum of Croatian Archaeological Monuments, Museum of Natural Sciences and the zoo, Archaeological Museum, Ethnographic Museum, Art Gallery, Croatian Maritime Museum, Cathedral and the Treasury (Roman Mausoleum), museums within the Palace's basement
institutes: Institute of Oceanography and Fisheries, Institute for Adriatic Crops and Karst Reclamation, Hydrographic Institute of the Republic of Croatia, Theological and Catechetical Institute, Franciscan Institute for the Culture of Peace, Mediterranean Institute for Life Research (MEDILS) established by the scientist dr. Miroslav Radman and Civil Engineering Institute (IGH).
traditional manifestation – Split Summer Festival ("Splitsko ljeto")
Split music festival – popular music festival taking place each summer on the Prokurative Square
The Sounds of Dalmatia– "Klape" at Peristyle (12 April – 1 November 2009)
Split Card=free admittance to museums and galleries, a 50% discount on tickets to museums and galleries, a 20% discount on tickets to theatres, discounts on services and products … The Split Card costs € 5, while it is free for sojourns lasting 3 days and more. It is valid for 72 hours and can be bought / obtained in the Tourist Information Centre, tourist agencies and hotels.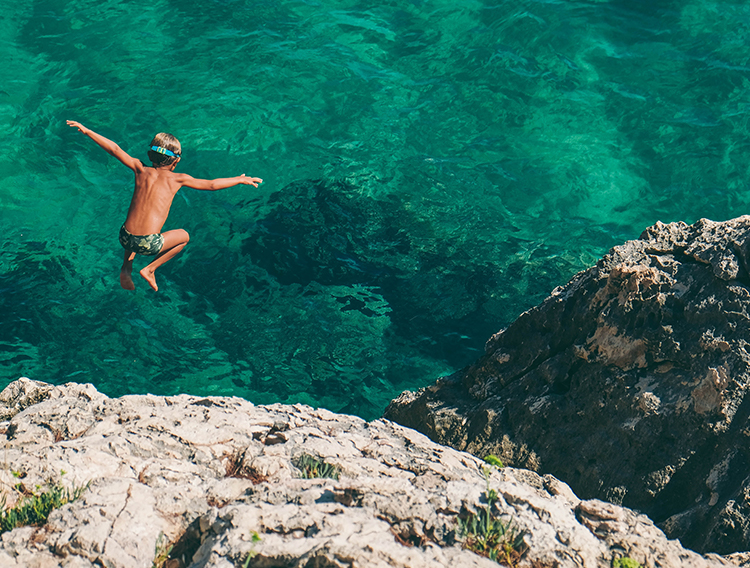 Travel to Croatia with Croatia Airlines
Book your flight on our official website or at any Croatia Airlines sales office in city centers or at the airport. Web check-in is available between 36 hours and up to one hour prior to scheduled departure time. You can also check in at the departure airport 120 minutes before take off. Book your affordable flight on time.
Additional services included in the price of the ticket
The price of the flight ticket includes food and drinks served on board, as well as web check-in and accrual of miles in Miles & More or any other Star Alliance frequent flyer programme. You will also find your personal copy of our inflight magazine CROATIA on board. The magazine promotes Croatian cultural and historical heritage, as well as current events, but also presents you with Croatia Airlines destinations and many other interesting and entertaining topics.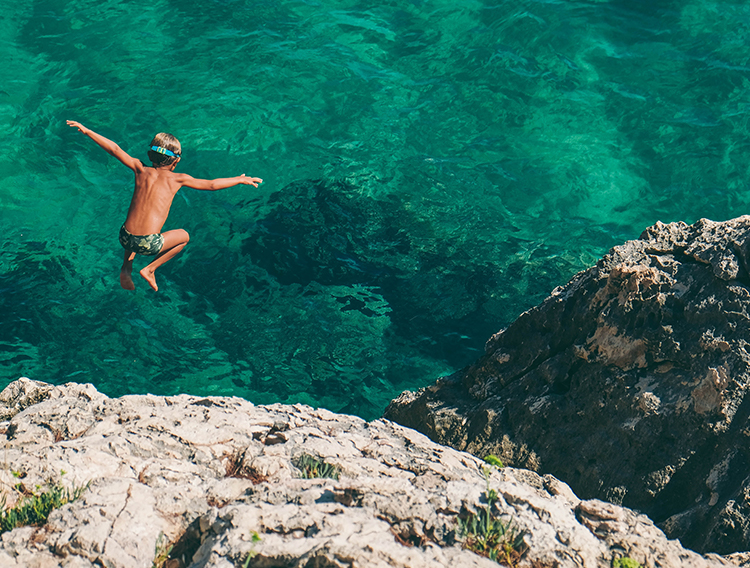 The prices refer to the one-way flights and include airport taxes and the Ticket Service Charge for purchase on our website.
Ticket sales: indefinite
Travel period: indefinite
Minimum stay : none
Changes: Travel safely and worry-free with us! Find the changed conditions of our fare families here.
The number of seats available at the above given price is limited on each flight.
Prices can vary due to changes of airport taxes.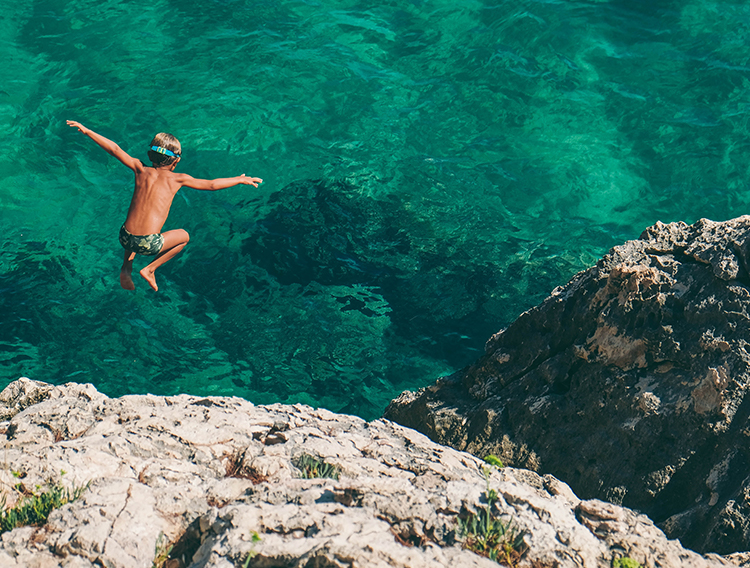 Find out more:
City
Transport information
Dubrovnik
Platanus Travel Agency travel agency's bus stations:

- Main bus station – Gruž
- bus station next to Grawe insurance building
- Cable car bus station
- Main bus station

For more infomation please contact Platanus Travel Agency (Tel: +385 20 358 516) or Dubrovnik Airport (Tel: +385 20 773 100).

Pula
Bus transport has been organised in cooperation with the company Flis d.o.o., and passengers will be transported by shuttle bus from the city of Pula to the Airport and back. During April, the bus timetable will follow the flight schedule, and starting from May buses will depart every hour. You can view the schedule here.
The price of one ticket is HRK 30, and tickets can be purchased in the bus or online.

Find out more here.
Rijeka
Rijeka - Zagreb


Pleso Prijevoz is the company that organizes van transport between the city of Rijeka and Zagreb Airport.
Departure from Zagreb Airport to Rijeka (Main bus station - Žabica) is every day at 15:30.
Departure from Rijeka (Jelačić Square) to Zagreb Airport is every morning at 05:00.

NEW! Online sales: www.plesoprijevoz.hr

Info Tel. (+385-51) 330-207,336-757,(+385-1)6331-999; Mob (+385-98)472-539

Split
Bus transport is organized in co-operation with Pleso Prijevoz. You can check the timetable here.
Contact: tel. +385-21-203-119, +385-21-203-508, +385-21-203-507; e-mail: split@plesoprijevoz.hr; website: www.plesoprijevoz.hr.
Zadar
Bus transport is organized in co-operation with Liburnija, and the bus leaves the airport soon after the arrival of Croatia Airlines scheduled flight or 75 minutes before its departure. You can find more details here or call +385-23-250-094.

Zagreb
Bus transport is organized in co-operation with Pleso Prijevoz.
You can check the timetable here
For all departures before 6 a.m. and after 8 p.m. please look for information on +385-1-6331-982, e-mail: plesoprijevoz@plesoprijevoz.hr or at www.plesoprijevoz.hr
Checked baggage – prices and conditions
If you want to purchase a FlyEasy ticket, but you have baggage that you wish to check in, you can pay for that service.
First bag (up to 23 kg and 115 cm) will be charged as follows:

| Flights within Croatia | International flights |
| --- | --- |
| 80 HRK + PDV per direction up to 24 hours before departure | 30 € per direction up to 24 hours before departure |
| 120 HRK + PDV per direction within 24 hours before departure | 40 € per direction within 24 hours before departure |

This service can be bought during the booking process on our website, via our Contact Center and in any sales office. The option of adding a bag is not available if you are booking on our mobile website/application.
If you have not purchased a bag during the booking process, you can do so subsequently on our website (Manage my booking), by calling our Contact Center or in our sales offices.
This service can be purchased at any time before your flight, except on our website where you can book your flight and additional service no later than 2 hours before take-off.
The amount paid for transporting your first bag cannot be refunded. In case of change, the service will be used for the new flight.
Excess baggage (transportation of additional bags and non-standard baggage) will be charged as before. All prices and conditions can be found here.
Comparison of fare families
You still have at your disposal all the other fare families giving you more options and flexibility – FlyOpti and FlyFlexi in Economy Class, as well as FlyBizz for Business Class passengers.
For detailed information click
here