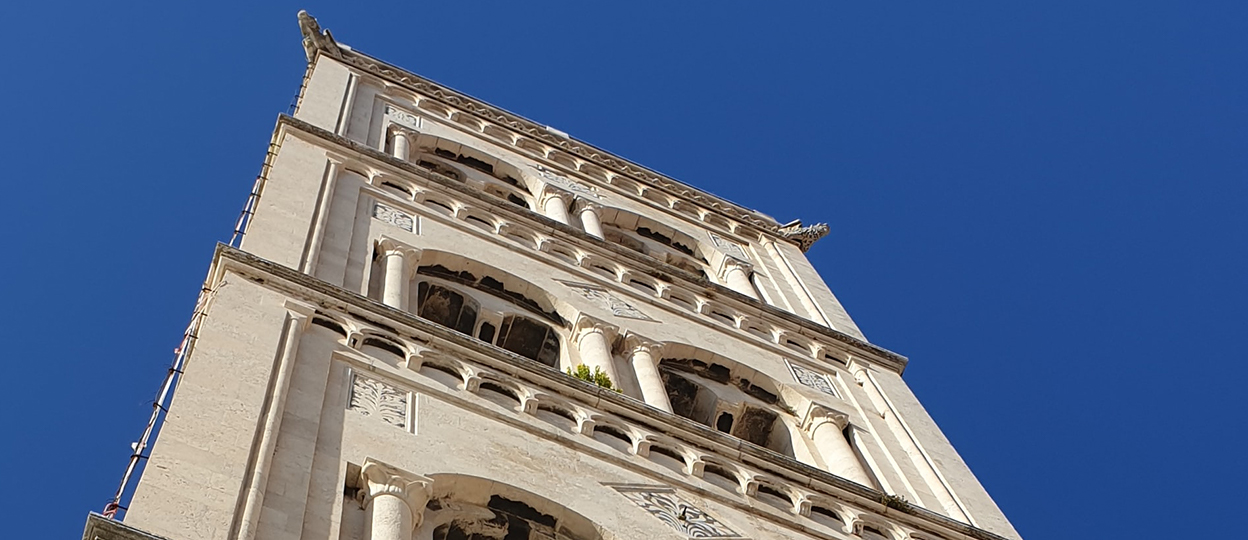 Welcome to the city of Zadar, which has an extraordionary, 3000 year-old history and a cultural heritage which always brings out something new and completelly original. Located in the very heart of the Adriatic, Zadar is an urban center of Northern Dalmatia. It is also the administrative, business, cultural and political centar of the region with 92 000 inhabitants. The city of Zadar offers numerous tourist attractions: if you are looking for an ideal accommodation, local gourmey delicatessen or cultural heritage sights, modern sports venues or excursion travel, you have chosen the right destination for leisure, sport and fun.
Gastronomy
The gastronomy of the Zadar region is based on tasty fish, shellfish and molluscs. But the real treat are dishes of lamb, especially the one coming from the island of Pag and sheep milk cheese, olive oil and vegetables. For those who love good food, scents, wine and the ambiance of Dalmatia this is a true gastr-destination.
Pag cheese
The secret is in the sheep, Bora wind and aromatic herbs. It is one of the best cheeses in Croatia, maybe even in the world. The cheese is the original Croatian product which received many awards. In order to produce 1 kg of the cheese 6 l of a sheep's milk is used. Although the secret of the flavor will never be discovered, many people believe that it is about the sheep, the pasture and the Bora wind.
The prosciutto from Posedarje, Dalmatia
It is made in a traditional way, combining only 4 components: the sea salt, bora wind from Velebit, cold smoke and it is hand-made. This kind of production gives the meat its special taste and scent.
Dalmatinski šokol
Dalmatinski šokol is smoked meat made in a special way, combining sea salt, bora wind and special kind of herbs.
Maraschino - omiljena kapljica vladara i vojskovođa
Maraschino is served as a desert liquor but also as an addition to icecream, fruit salads etc. Hand-woven bottle of Maraschino has been proclaimed the souvenir of Croatia and it is a true memory one can take from Zadar.
Sights, culture, science and art
St Donat's Church – A symbol of the city of Zadar and the most famous building from the early Middle Ages in Croatia (9.st.).
Forum – Located in front of the Saint Donat's Church and teh Archbishop's Palace. The town square from the Roman times, built from the 1st to the 3rd century B.C. the size of 45x90m.
The Cathedral of st. Anastasia – The biggest cathedral in Dalmatia. It got its romanic look in the 12th century.
Gold and silver of the city of Zadar (SICU – The permanent exhibition of the church art) Within the church of Saint Mary's and its convent at about 1200 m2 of space the gold and silver of Zadar glitters in the reconstructed interior of the old Croatian chruch of St Nediljica from the 11th century .
Captain's tower – located at the Five Wells Square, built in the 13th century by the Venetians to strenghten the city.
Arsenal – was built as a storage of arms for the military. It was built next to the city walls and it was called the Big Arsenal to distinct itself from the Small Arsenal a few hundred meters away. Military ships stopped here to fill in their stock.
The Land gate – Built in 1543. Once it was the main entrance to the city. A wooden bridge on stone pillars used to lead from this gate to the so-called Customs Gate (today it is a part of the ish restaurant in the harbour).
Sea Organ – famous attraction – in the center of the new harbour for the cruisers, a part of the waterfront and recognisable as a specially formed shore in a few rows of stairs which descend towards the sea. This is the conjunction of human ideas and skills with the energy of the sea, waves, high and low tide, a place to relax, and contemplate with the concert of mystical sounds of the Mother Nature.
The Greeting to the Sun – consists of three hundred multi-layered glass plates placed on the same level with the stone-paved waterfront in the shape of a 22-meter diameter circle.
The Museum of ancient glass – a unique cultural institution not only in Croatia but in the world. The museum is represents a collection of 2000 glass items from the ancient times.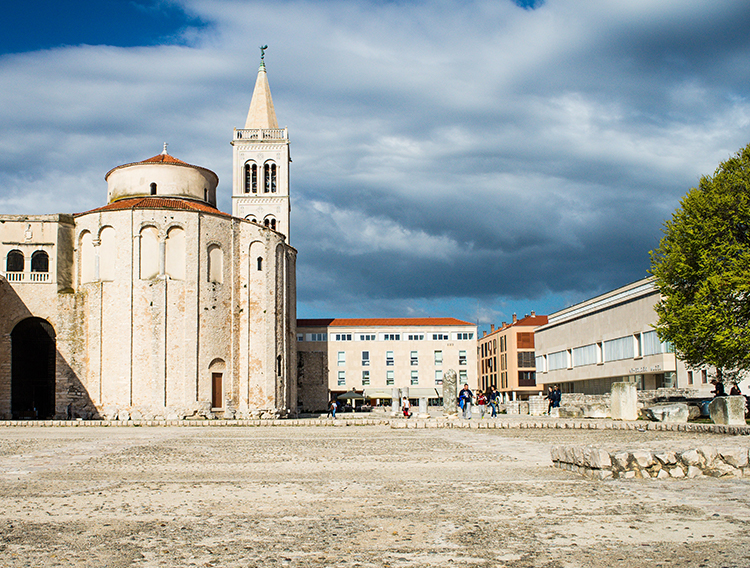 Travel to Croatia with Croatia Airlines
Book your flight on our official website or at any Croatia Airlines sales office in city centers or at the airport. Web check-in is available between 36 hours and up to one hour prior to scheduled departure time. You can also check in at the departure airport 120 minutes before take off. Book your affordable flight on time.
Additional services included in the price of the ticket
The price of the flight ticket includes food and drinks served on board, as well as web check-in and accrual of miles in Miles & More or any other Star Alliance frequent flyer programme. You will also find your personal copy of our inflight magazine CROATIA on board. The magazine promotes Croatian cultural and historical heritage, as well as current events, but also presents you with Croatia Airlines destinations and many other interesting and entertaining topics.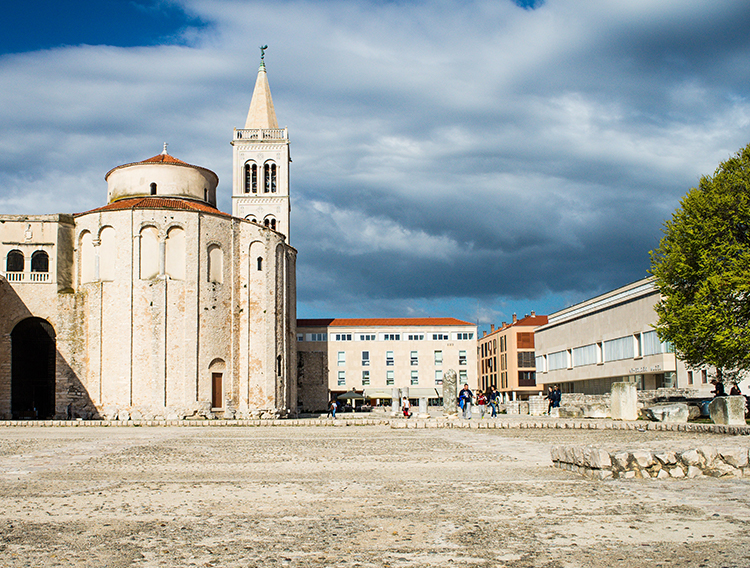 The prices refer to the one-way flights and include airport taxes and the Ticket Service Charge for purchase on our website.
Ticket sales: indefinite
Travel period: indefinite
Minimum stay : none
Changes: Travel safely and worry-free with us! Find the changed conditions of our fare families here.
The number of seats available at the above given price is limited on each flight.
Prices can vary due to changes of airport taxes.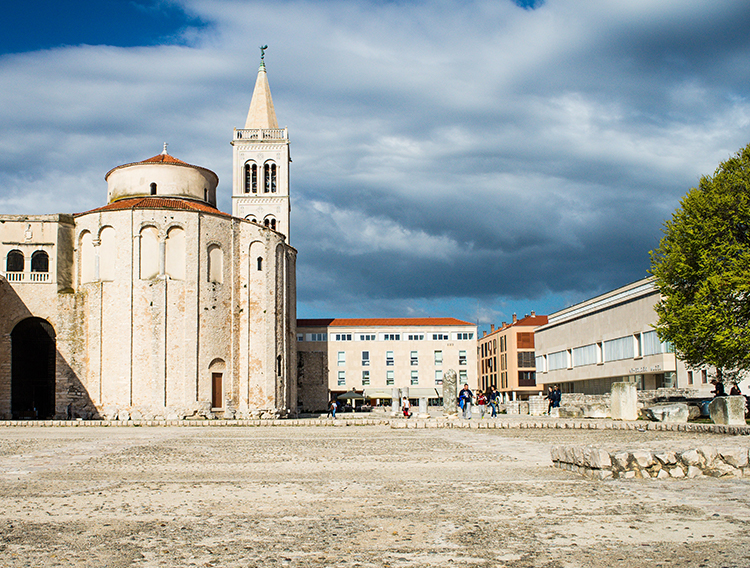 Find out more:
City
Transport information
Dubrovnik
Platanus Travel Agency travel agency's bus stations:

- Main bus station – Gruž
- bus station next to Grawe insurance building
- Cable car bus station
- Main bus station

For more infomation please contact Platanus Travel Agency (Tel: +385 20 358 516) or Dubrovnik Airport (Tel: +385 20 773 100).

Pula
Bus transport has been organised in cooperation with the company Flis d.o.o., and passengers will be transported by shuttle bus from the city of Pula to the Airport and back. During April, the bus timetable will follow the flight schedule, and starting from May buses will depart every hour. You can view the schedule here.
The price of one ticket is HRK 30, and tickets can be purchased in the bus or online.

Find out more here.
Rijeka
Rijeka - Zagreb


Pleso Prijevoz is the company that organizes van transport between the city of Rijeka and Zagreb Airport.
Departure from Zagreb Airport to Rijeka (Main bus station - Žabica) is every day at 15:30.
Departure from Rijeka (Jelačić Square) to Zagreb Airport is every morning at 05:00.

NEW! Online sales: www.plesoprijevoz.hr

Info Tel. (+385-51) 330-207,336-757,(+385-1)6331-999; Mob (+385-98)472-539

Split
Bus transport is organized in co-operation with Pleso Prijevoz. You can check the timetable here.
Contact: tel. +385-21-203-119, +385-21-203-508, +385-21-203-507; e-mail: split@plesoprijevoz.hr; website: www.plesoprijevoz.hr.
Zadar
Bus transport is organized in co-operation with Liburnija, and the bus leaves the airport soon after the arrival of Croatia Airlines scheduled flight or 75 minutes before its departure. You can find more details here or call +385-23-250-094.

Zagreb
Bus transport is organized in co-operation with Pleso Prijevoz.
You can check the timetable here
For all departures before 6 a.m. and after 8 p.m. please look for information on +385-1-6331-982, e-mail: plesoprijevoz@plesoprijevoz.hr or at www.plesoprijevoz.hr
Checked baggage – prices and conditions
If you want to purchase a FlyEasy ticket, but you have baggage that you wish to check in, you can pay for that service.
First bag (up to 23 kg and 115 cm) will be charged as follows:

| Flights within Croatia | International flights |
| --- | --- |
| 80 HRK + PDV per direction up to 24 hours before departure | 30 € per direction up to 24 hours before departure |
| 120 HRK + PDV per direction within 24 hours before departure | 40 € per direction within 24 hours before departure |

This service can be bought during the booking process on our website, via our Contact Center and in any sales office. The option of adding a bag is not available if you are booking on our mobile website/application.
If you have not purchased a bag during the booking process, you can do so subsequently on our website (Manage my booking), by calling our Contact Center or in our sales offices.
This service can be purchased at any time before your flight, except on our website where you can book your flight and additional service no later than 2 hours before take-off.
The amount paid for transporting your first bag cannot be refunded. In case of change, the service will be used for the new flight.
Excess baggage (transportation of additional bags and non-standard baggage) will be charged as before. All prices and conditions can be found here.
Comparison of fare families
You still have at your disposal all the other fare families giving you more options and flexibility – FlyOpti and FlyFlexi in Economy Class, as well as FlyBizz for Business Class passengers.
For detailed information click
here