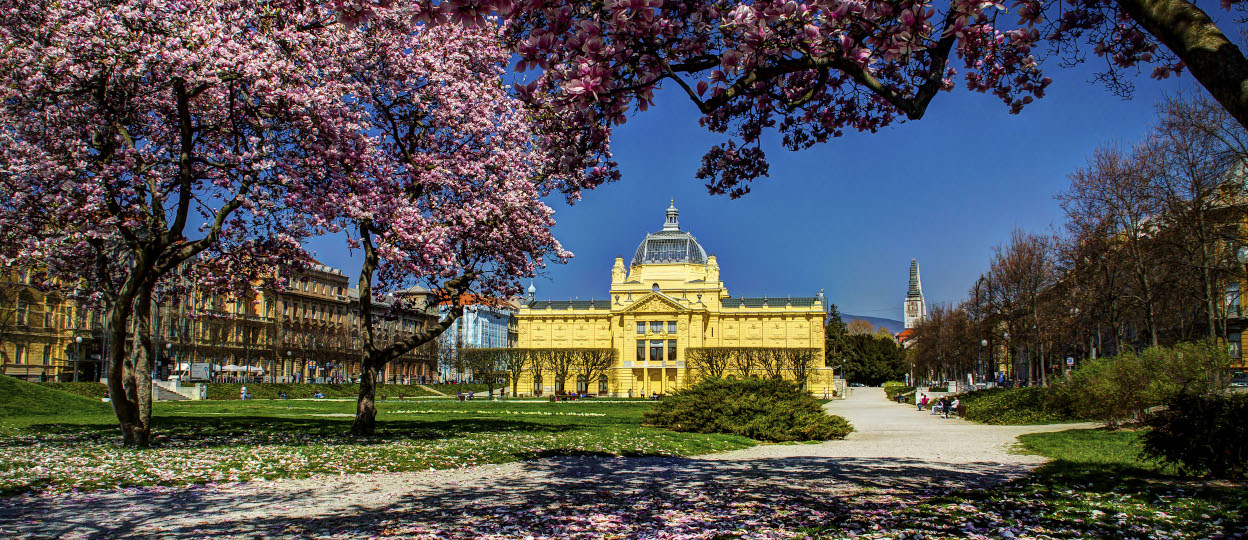 Zagreb is the capital and the largest city of Croatia. This city has a rich history and many sights to see. Nature lovers should visit Nature Park Medvednica which was founded in 1981. It is placed on the slopes of the beautiful Mount Medvednica and its highest peak is Sljeme. Sights in Zagreb that are a must include: Croatian Museum of Naive art, The Mimara Museum, Archaeological Museum, Park Maksimir, Jarun Lake, Mirogoj Cemetery, The Tower of Lotrscak, Andautonia Archaeological Park, Ban Jelacic Square and the Cathedral of the Assumption of the Blessed Virgin Mary.
Gastronomy
The cuisine of Zagreb is based on hearty meat dishes, with sides of beans, hearty soups and cabbage-based salads. Bread is often maize or barley or both. Filling and tasty, the cuisine from this part of the world is more like peasant fare than anything else. Homemade cheese, polenta, game and local fresh-water fish are staples in Zagorje.
Sights, culture, science and art
The Ban Josip Jelačić square – the main square
The Upper Town (Gradec) is a medieval part of town which is also the most attractive part to the visitors since it contains many historical sights. One can enter the Upper Town passing through the medieval Stone gate –the only preserved gate to the city of Zagreb. In the passage of the Stone gate there is a beautiful little baroque chapel of the Holy Mother.
St. Mark's Square is the central part of the Upper Town dominated by St. Mark's Church built in the middle of the 13th century. Although the interior of the church is richly decorated and it contains many valuables, the most interesting detail is the picturesque roof displaying the coat of arms of the Kingdom of Croatia, Dalmatia and Slavonia and the City of Zagreb. It was designed by a famous architect, Herman Bollé and it was built in 1882.
The tower of Lotršćak was built in the 13th century. The cannon is fired every day at noon from the top of the Lotršćak tower.
The Zagreb cathedral - The building of this magnificent cathedral started in 1094 godine in the romanic-gothic style and it ended in 1217, and it was destroyed by the Tatars in 1242. In 1263 it got renewed by the bishop Timotej in the gothic style and it was fortified in the 16th century. In the 17th century, a fortified renaissance watchtower was erected on the south side, and was used as a military observation point, because of the Ottoman threat.In 1880, the cathedral was severely damaged in an earthquake. The main nave collapsed and the tower was damaged beyond repair. The restoration of the cathedral in the neogothic style was made by Hermann Bollé, bringing the cathedral to its present form. As part of that restoration, two spires of 108 m (354 ft) height were raised on the western side, both of which are in the process of being restored during a massive general restoration of the cathedral.
Medvedgrad – a fortress situated on the slopes of the Medvednica mountain above the city of Zagreb. It was constructed in 13th century to defend the city from the Tatar raids. Medvedgrad had great historic significance and is the center stage of many legends and stories that are still being told.
Zagreb card – you can find more information about it here.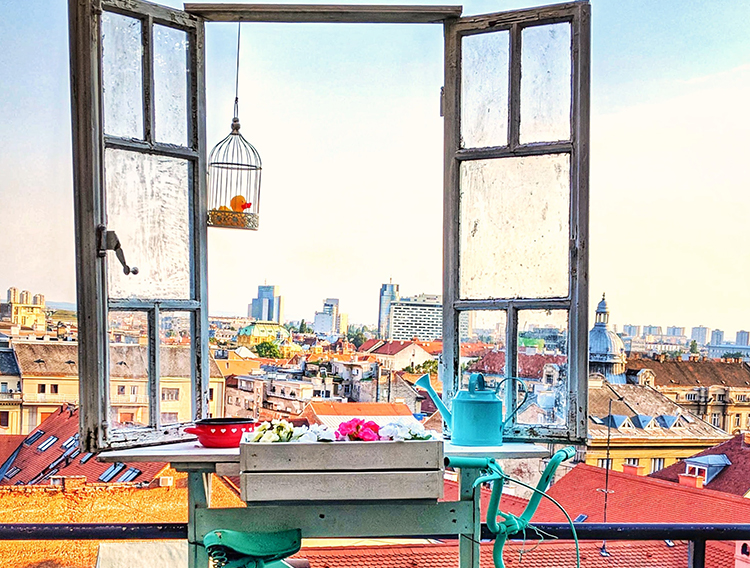 Travel to Croatia with Croatia Airlines
Book your flight on our official website or at any Croatia Airlines sales office in city centers or at the airport. Web check-in is available between 36 hours and up to one hour prior to scheduled departure time. You can also check in at the departure airport 120 minutes before take off. Book your affordable flight on time.
Additional services included in the price of the ticket
The price of the flight ticket includes food and drinks served on board, as well as web check-in and accrual of miles in Miles & More or any other Star Alliance frequent flyer programme. You will also find your personal copy of our inflight magazine CROATIA on board. The magazine promotes Croatian cultural and historical heritage, as well as current events, but also presents you with Croatia Airlines destinations and many other interesting and entertaining topics.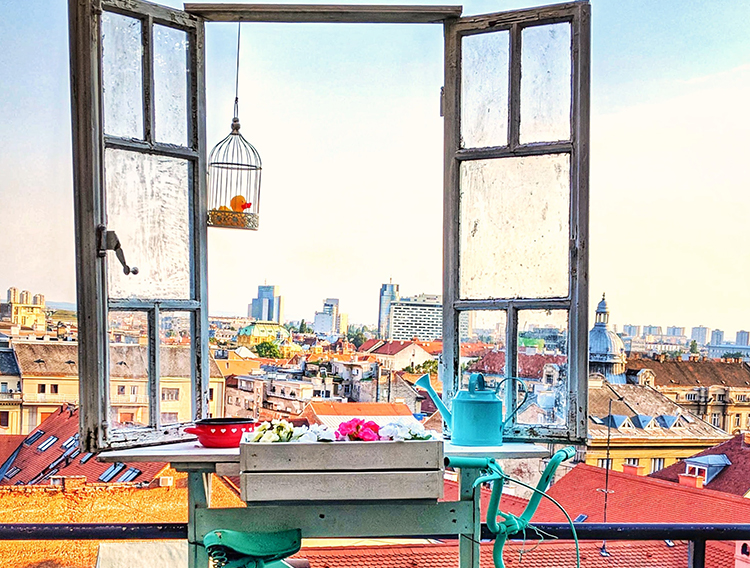 The prices refer to the one-way flights and include airport taxes and the Ticket Service Charge for purchase on our website.
Ticket sales: indefinite
Travel period: indefinite
Minimum stay : none
Changes: Travel safely and worry-free with us! Find the changed conditions of our fare families here.
The number of seats available at the above given price is limited on each flight.
Prices can vary due to changes of airport taxes.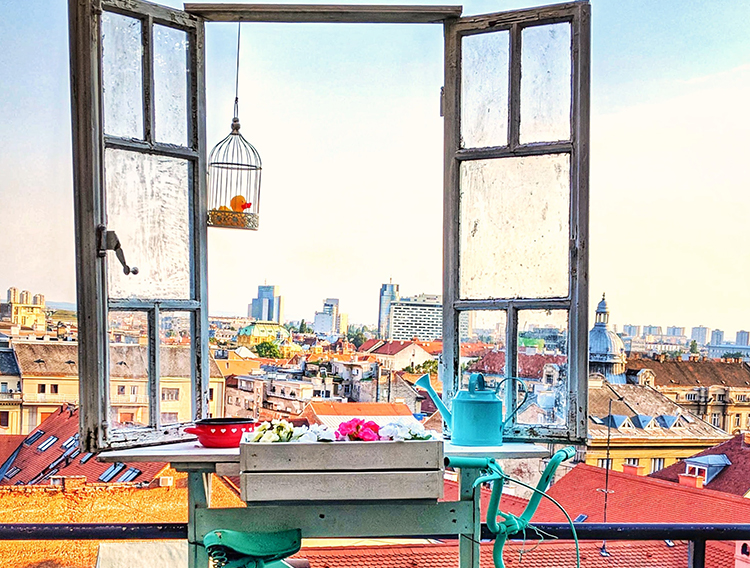 Find out more:
City
Transport information
Dubrovnik
Platanus Travel Agency travel agency's bus stations:

- Main bus station – Gruž
- bus station next to Grawe insurance building
- Cable car bus station
- Main bus station

For more infomation please contact Platanus Travel Agency (Tel: +385 20 358 516) or Dubrovnik Airport (Tel: +385 20 773 100).

Pula
Bus transport has been organised in cooperation with the company Flis d.o.o., and passengers will be transported by shuttle bus from the city of Pula to the Airport and back. During April, the bus timetable will follow the flight schedule, and starting from May buses will depart every hour. You can view the schedule here.
The price of one ticket is HRK 30, and tickets can be purchased in the bus or online.

Find out more here.
Rijeka
Rijeka - Zagreb


Pleso Prijevoz is the company that organizes van transport between the city of Rijeka and Zagreb Airport.
Departure from Zagreb Airport to Rijeka (Main bus station - Žabica) is every day at 15:30.
Departure from Rijeka (Jelačić Square) to Zagreb Airport is every morning at 05:00.

NEW! Online sales: www.plesoprijevoz.hr

Info Tel. (+385-51) 330-207,336-757,(+385-1)6331-999; Mob (+385-98)472-539

Split
Bus transport is organized in co-operation with Pleso Prijevoz. You can check the timetable here.
Contact: tel. +385-21-203-119, +385-21-203-508, +385-21-203-507; e-mail: split@plesoprijevoz.hr; website: www.plesoprijevoz.hr.
Zadar
Bus transport is organized in co-operation with Liburnija, and the bus leaves the airport soon after the arrival of Croatia Airlines scheduled flight or 75 minutes before its departure. You can find more details here or call +385-23-250-094.

Zagreb
Bus transport is organized in co-operation with Pleso Prijevoz.
You can check the timetable here
For all departures before 6 a.m. and after 8 p.m. please look for information on +385-1-6331-982, e-mail: plesoprijevoz@plesoprijevoz.hr or at www.plesoprijevoz.hr
Checked baggage – prices and conditions
If you want to purchase a FlyEasy ticket, but you have baggage that you wish to check in, you can pay for that service.
First bag (up to 23 kg and 115 cm) will be charged as follows:

| Flights within Croatia | International flights |
| --- | --- |
| 80 HRK + PDV per direction up to 24 hours before departure | 30 € per direction up to 24 hours before departure |
| 120 HRK + PDV per direction within 24 hours before departure | 40 € per direction within 24 hours before departure |

This service can be bought during the booking process on our website, via our Contact Center and in any sales office. The option of adding a bag is not available if you are booking on our mobile website/application.
If you have not purchased a bag during the booking process, you can do so subsequently on our website (Manage my booking), by calling our Contact Center or in our sales offices.
This service can be purchased at any time before your flight, except on our website where you can book your flight and additional service no later than 2 hours before take-off.
The amount paid for transporting your first bag cannot be refunded. In case of change, the service will be used for the new flight.
Excess baggage (transportation of additional bags and non-standard baggage) will be charged as before. All prices and conditions can be found here.
Comparison of fare families
You still have at your disposal all the other fare families giving you more options and flexibility – FlyOpti and FlyFlexi in Economy Class, as well as FlyBizz for Business Class passengers.
For detailed information click
here