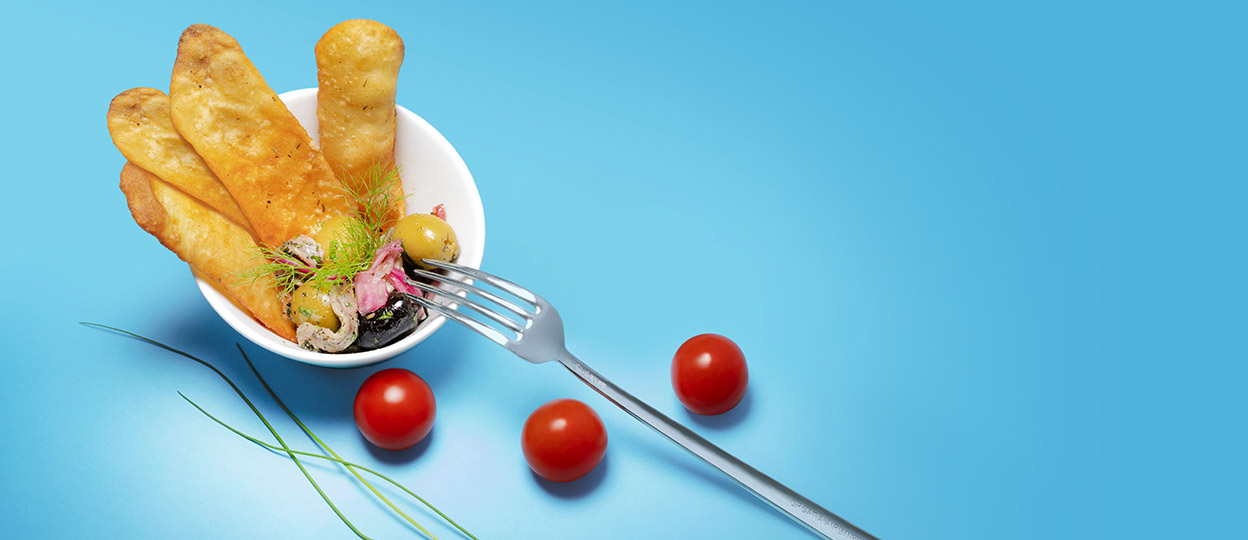 Food and beverages
Your safety and the safety of our employees is our highest priority. To try and further limit potential exposure to COVID-19 on board, we made some changes to our inflight service.
On all Croatia Airlines flights our passengers are offered free food and beverages which vary depending on the class of travel, the flight duration and the part of the day.
Business Class
On our domestic and international flights snacks are served to our passengers. The service depends on the time of day and the flight duration. A large selection of drinks is offered: juices, wine, coffee, tea.
International flights longer than one hour
snack box prosciutto and cheese
Domestic and international flights shorter than one hour
morning flights: snack box yogurt and biscuits
afternoon flights: snack box istrian sausage or cheese and olives
Economy Class
On our international flights we serve different snacks, depending on the flight duration. A small bottle of water is also available.
International flights longer than one hour
a snack (salty pillows with dalmatian herbs or cookies with olive oil and lemon) and a small bottle of water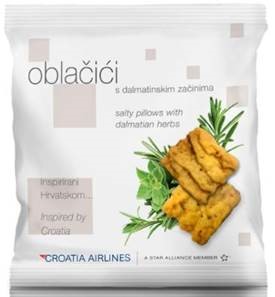 Domestic and international flights shorter than one hour
Aside from our regular offer, starting from July 1st you can choose from a selection of products made by our partner Uje. For products and prices click
here
.
Special meals
Special meals are offered on all flights in Business Class. You can order a special meal while purchasing your ticket but it has to be done at least 24 hour prior to the flight. Please contact your nearest Croatia Airlines office for more information.
Special meals are:
Allergy to peanuts and other nuts
At Croatia Airlines, we do not offer meals containing peanuts; nevertheless, we cannot guarantee that the ingredients had no incidental contact with peanuts or their products. In addition, peanut residuals could remain in the passenger cabin from a previous flight or be brought into the cabin in passengers' carry-on baggage.
In case of severe allergy to peanuts and other nuts, please take the following cautionary steps:
Please inform us of your allergy at booking.

Send the name of the passenger suffering from the allergy as well as flight number and date to: contact@croatiaairlines.hr.

Please contact the Cabin Service Manager so that we could take the necessary precaution measures and inform other passengers not to eat nuts during the flight.

Please keep your usual allergen exposure medicine on you.
NOTE: Our cabin crew are not trained for EpiPen administration in case of an allergic reaction or anaphylactic shock. Children and persons under 18 who use EpiPen must be accompanied by persons who are trained in using the autoinjector.