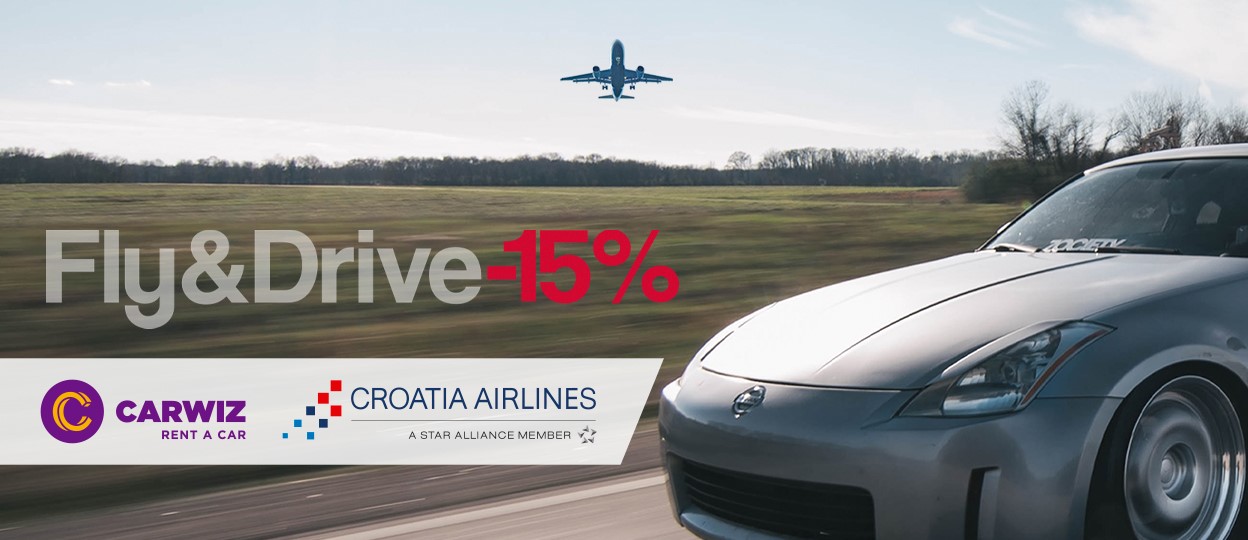 Fly & Drive - our new exclusive offer for your perfect vacation!
Carwiz International offers our passengers a 15 % discount on renting a car.
Croatia Airlines and Carwiz International have signed an agreement which will help improve Croatian tourist offer and make Croatia an even more attractive destination for many tourists.
This cooperation provides attractive prices and discounts of 15 % on renting a car and 15 % discount on the price of a plane ticket in order to explore and enjoy all the beauties of Croatia.
How to get a discount?
After booking your plane ticket you will receive a booking confirmation, and by clicking on Fly & Drive (inside the booking confirmation) you will access your promo code for a 15 % discount on renting a car.